Baldridge Properties is a national commercial development & leasing company and brokerage firm that specializes in the site selection, planning, development and disposition of build to suit programs in the retail, fast food, casual dining, skilled nursing and hospitality industry. Our primary acquisition focus is new development and backfill deals that typically accommodate between one and five free standing tenants. However, we continue to explore development and acquisition opportunities related to anchored shopping centers.
Baldridge Properties offers Commercial Real Estate Properties for Lease throughout the United States. If you are interested in any of our commercial properties for lease described below for your upcoming business location, please contact Ryan Baldridge directly by calling (314) 504-4083.
Baldridge Properties specializes in the following areas of Commercial Real Estate:
Commercial Real Estate
Office Building Sales and Leasing
Florida Warehouse Space
Investment Properties
Build to Suit
Infill Development
Vacant Land
Reverse Build to Suits
Land Acreage
Anchored Shopping Centers
Apartment Complexes
Land Lease
Retail
Fast Food & Casual Dining
Medical Properties
Hotels & Motels
Ground Lease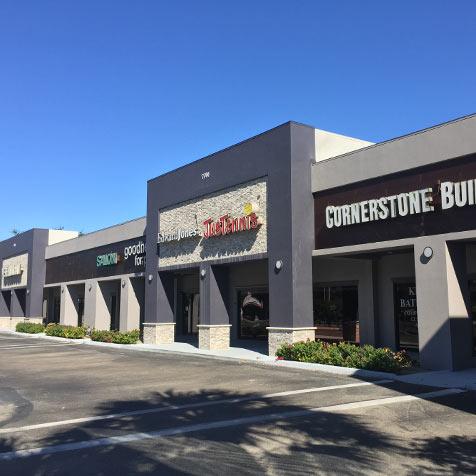 BUY OR LEASE COMMERCIAL PROPERTY NATIONWIDE
Our extensive experience reaches across the United States. Contact Us Today to Schedule an Appointment!